Creating a culture of care
217 Reasons to Say Thank You
It takes an exceptional team to maintain a 99% patient satisfaction rate. We're proud we have one of those teams.

During Pharmacist Awareness Month, we would like to take the opportunity to say thank you to the all of our team members across Canada — Pharmacists, Pharmacy Technicians, Pharmacy Assistants, Shippers & Receivers and our Pharmacy Operations team.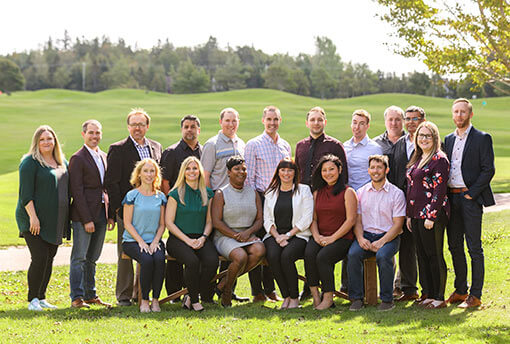 Serving as trusted advisors
BioScript Pharmacies take the time to truly get to know our patients — acting as their advocates and champions.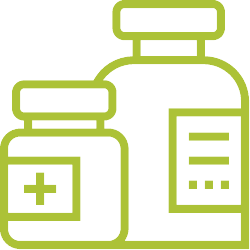 With more than a decade of experience working solely with specialty medications, our pharmacies have in-depth knowledge about all aspects of specialty and biologic drugs: how they work, how to handle and store them, and the best ways to support patients who are prescribed them.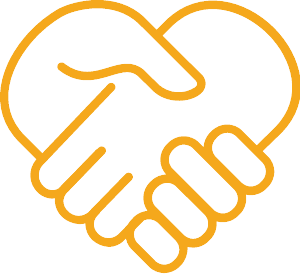 From the first contact, we'll take the time needed to answer patients' questions, explain how their medication works, and talk through any risks, potential side effects and desired outcomes. If their medication can be taken at home, we'll discuss how to safely and confidently administer their medications and arrange delivery options.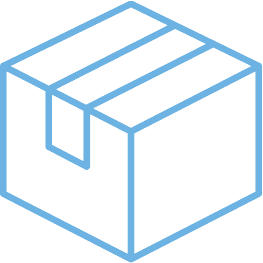 We look at your condition from a holistic perspective and coordinate care with your team of health care professionals. Our services are designed to support your medication and health care needs throughout your treatment journey. We have 12 pharmacies nationwide and offer timely, secure and free-of-charge delivery within Canada.
MAKE YOUR MARK WITH BIOSCRIPT
Our People Say It Best
We offer a rewarding, dynamic workplace for careers in health care and patient support, fostering a culture of collaboration, innovation and — most importantly — inspiration.
join our team


What our patients are saying
" BioScript has been extremely helpful getting my prescription to me even when I was away from home. They go above and beyond with customer service. Everyone I have had contact with has been friendly, helpful and informative. I couldn't ask for more. "
" Everyone is professional, helpful and happy to answer my questions. They were able to speed up my delivery when I was in a crunch, too."
" I appreciate your recent individual attention regarding the potential cost to me for an injection under expired insurance. You took the time to advise me of this months before my scheduled appointment and ended up saving me over $500. "
" I don't have words to say, thank you. I feel blessed that you came into my life and helped me the way you did. You did an excellent job! "
" I have appreciated all the times staff have given me their utmost attention when I have called with medication concerns and their follow-up calls to see how I was doing. "
" I have been very happy with BioScript Pharmacy's complete worry-free management of my pharmaceutical needs. They have been superb with their service. 5 stars. "
" I want to thank you so very much for your professional and hospitable service. With injections, my wife has been migraine-free for the first time in 50 years! This has dramatically improved her quality of life, and we cannot thank you enough. "
" Knowing that there are people like you spreading love and kindness provides immeasurable support. "
" May I take this opportunity to thank all the staff for the excellent service I have received since taking sick in 2018. I especially give thanks for them taking care of all my paperwork that seemed so overwhelming. "
" Thanks to the staff for being kind, considerate and prompt. I was taken aback by how kind and compassionate a pharmacy can be. "
" The nurses there are all so professional, but most of all I am always happy to see them because besides being professional at all times as well as prompt, they are all such nice people and always brighten my day. See you again in two months. "
" Your customer service was always spot-on, timely and very professional. You made the process of getting the medication seamless. I also appreciated the option to return the packaging to you so it could be reused. "
" Your whole team is amazing. I've never felt so safe and confident with my prescription before. "
Find a pharmacy near you
From Vancouver, BC to St. John's, NL our pharmacies provide Canadians from coast to coast with the specialty medications and health care support they need.