BioScript

welcomes

 n

ew Chief Information Officer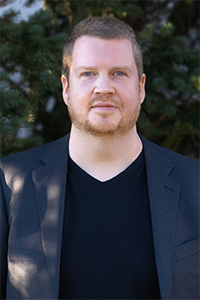 MONCTON, NB, September 21, 2023 - BioScript Solutions is thrilled to announce a new addition to our Senior Leadership Team—Dan Dickinson, Chief Information Officer.
Dan has a strong track record for driving innovation and digital transformation in the banking and wine industries. He is an established subject matter expert in technology who has played a significant role in shaping the Canadian financial industry while fostering high employee engagement and nurturing emerging talent.
Dan will play a pivotal role in shaping BioScript's technological future and leading our IT strategy. "With his visionary leadership and expertise, I am confident that Dan will help BioScript achieve new heights in technology and customer experience," says Lisa Matar, Chief Executive Officer.
Dan grew up on a farm in Nova Scotia and graduated from Dalhousie University. He then moved to Toronto to write mainframe code for BMO where he was introduced to complex back-end operations and large-scale infrastructure. Dan's experience over the next 20 years ranged from helping launch BMO's mobile banking platform to leading the ideation, creation and launch of EQ Bank.
Most recently, Dan worked for Arterra Wines as the Chief Information Officer with a mandate to modernize IT and advance the organization's direct-to-consumer capabilities. Within two years, Dan elevated the IT organization and built an entirely new e-commerce technology stack, which included implementing Salesforce and establishing a data science practice.
"I've always focused on using technology as a way to make the customer's life better, which ultimately drives better business results. It therefore feels like such a great fit to join a company with the same relentless focus on patient experience," says Dan. "I'm excited to join BioScript and find new ways to help our company, our partners, and our community."
Please join us in extending a warm welcome to Dan. We look forward to working together and to a bright future of innovation and growth under his guidance.